Currently (while supplies last) at Macy's:
With your $35 AHAVA purchase, receive a free 4-piece gift: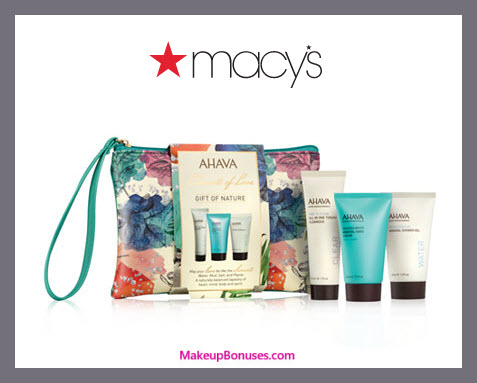 Mineral shower gel, 40ml
Mineral hand cream, 40ml
all in 1 toning cleanser, 15ml
Holiday tote bag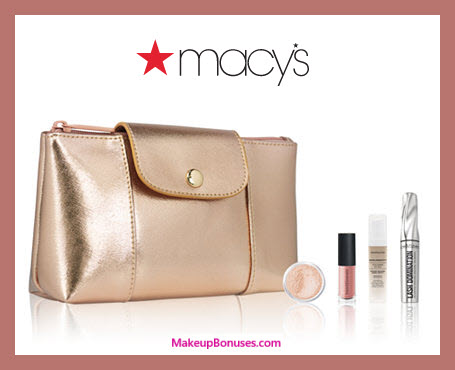 Deluxe Skinlongevity Vital Power Infusion (to prep and visibly brighten your skin)
Deluxe Lash Domination Volumizing Mascara (to give you that false-lash look)
Deluxe Gen Nude Buttercream Lipgloss – Sugar (to give your lips some life)
Deluxe Mineral Veil Finishing Powder (to complete your flawless look)
Makeup bag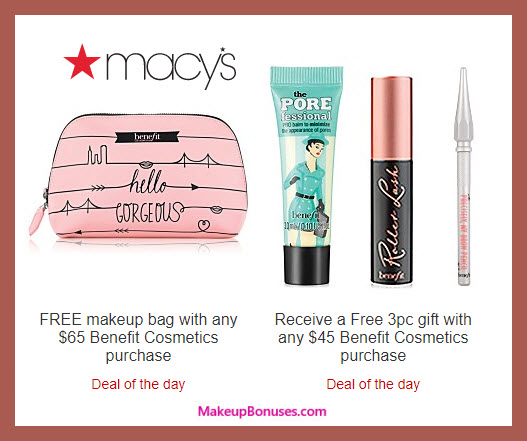 Porefessional deluxe sample
Rollerlash deluxe sample
Precisely my brow deluxe (shade 3)
with $65 add: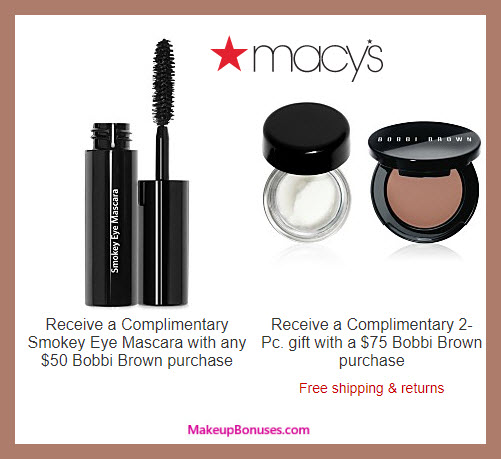 Smokey Eye Mascara with any $50 Bobbi Brown purchase
with $75 add:

Hydrating Face Cream, 3 ml
Mini Bronzing Powder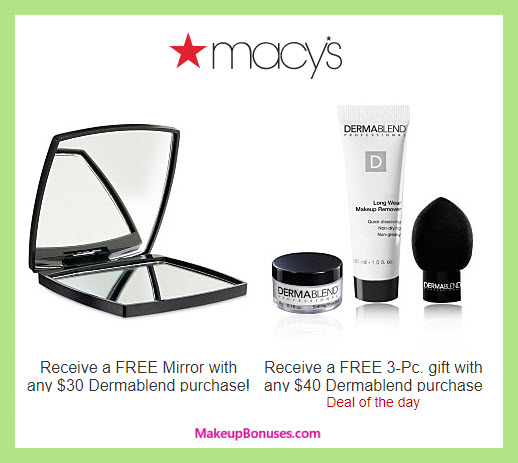 Travel Size Mini Setting Powder, 5 g – sets your foundation to ensure long-lasting, smudge-resistant wear
Travel Size Mini Makeup Remover, 30 ml – gently and effectively removes long-lasting and resistant-wear makeup
Full Size Dermablender – makeup applicator to flawless apply your foundation for an even, blended finish
Mirror
With your Makeup purchase, receive your choice of 3-piece gift: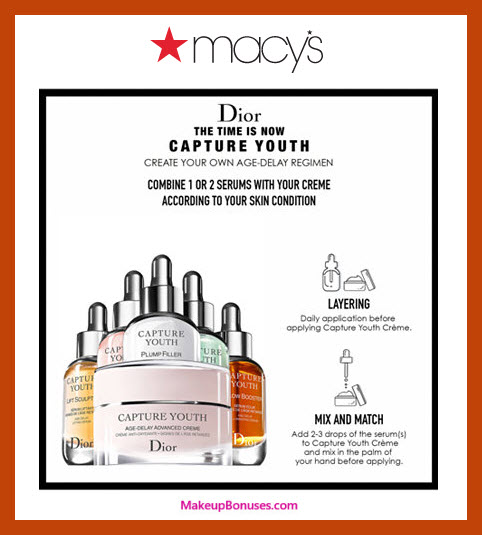 Age-Delay Advanced Creme
Plump Filler Age-Delay Plumping Serum
Glow Booster Age-Delay Illuminating Serum
Lift Sculptor Age-Delay Lifting Serum
Matte Maximizer Age-Delay Mattifying Serum
Redness Soother Age-Delay Anti-Redness Soothing Serum
Needles No More, deluxe
Pores no more cleanser, 20 ml
No more baggage, deluxe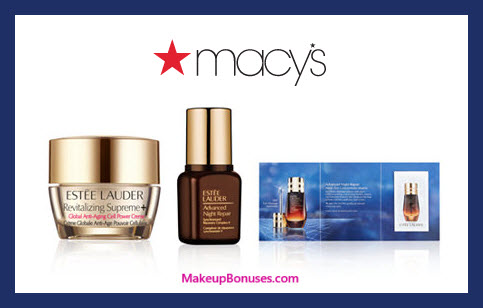 Advance Night Repair Eye Matrix, packette
Advance Night Repair seum, deluxe
Supreme + moisturizer, deluxe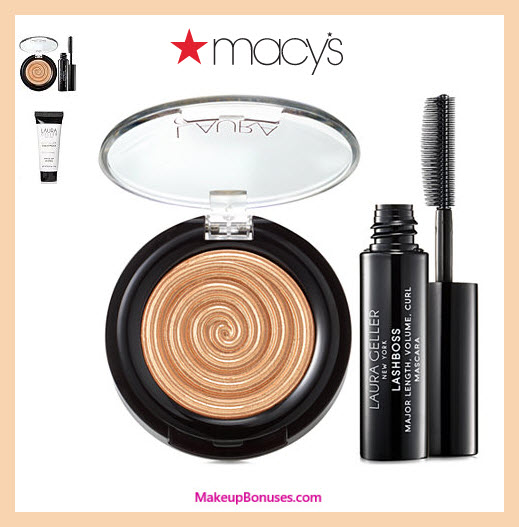 LashBOSS Mascara, 4 ml
Deluxe Gilded Honey Illuminator
Deluxe Spackle even tone primer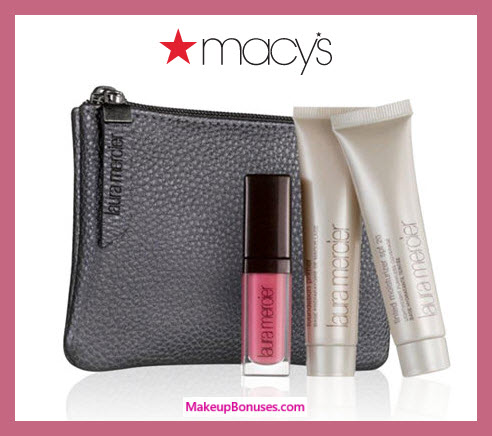 Lip glance deluxe sample
Foundation primer deluxe sample
Tinted moisturizer deluxe sample
Cosmetic bag
Deluxe Microdelivery Exfoliating Facial Wash
Deluxe Ultimate Miracle Worker Multi-Rejuvenating Cream
Deluxe Ultimate Miracle Worker Multi-Rejuvenating Nighttime Serum-In-Cream
Ultimate Miracle Worker Multi-Rejuvenating Eye Cream Foil Packette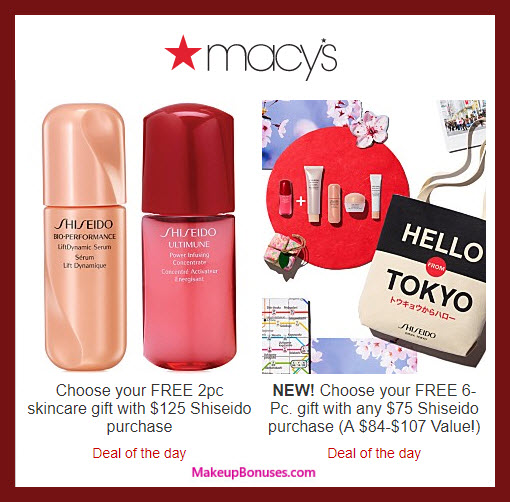 Choice of 6 piece gift
with $125 add 2pc skincare gift
Macy's offers Free Shipping on purchases of $99 or more. Macy's offers Free Shipping on Beauty purchases. Macy's offers Free Returns on beauty purchases.
*** Visit TODAY'S CURRENT OFFERS page for CURRENT LIST of ALL OFFERS ***