Currently (while supplies last) at Neiman Marcus,  use promo code MAYGC to earn a gift card based on your total spend. Good for all departments including beauty!
Spend $200 get $50
Spend $500 get $125
Spend $1,000 get $250
Spend $2,000 get $500
*Promotional Gift Card Details: code MAYGC good through 05/10/18 at 10pm.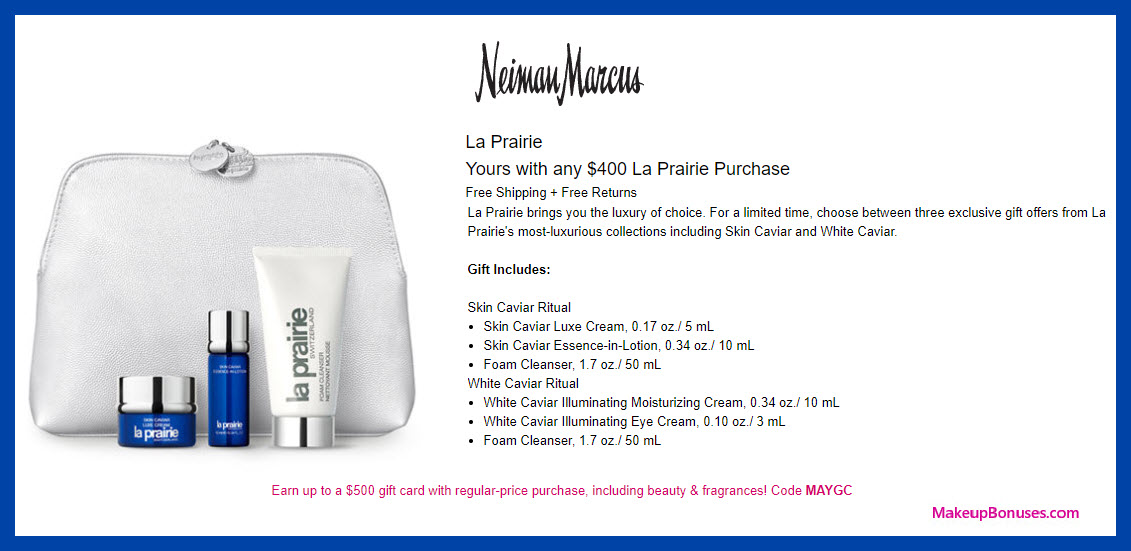 bag + choice of one set:

Skin Caviar Ritual

Skin Caviar Luxe Cream, 0.17 oz./ 5 mL
Skin Caviar Essence-in-Lotion, 0.34 oz./ 10 mL
Foam Cleanser, 1.7 oz./ 50 mL

White Caviar Ritual

White Caviar Illuminating Moisturizing Cream, 0.34 oz./ 10 mL
White Caviar Illuminating Eye Cream, 0.10 oz./ 3 mL
Foam Cleanser, 1.7 oz./ 50 mL
Mini Velvet Noir Mascara
Mini Fineliner Blacquer
Mini Le marc Cream & Sugar
Nude Half Moon bag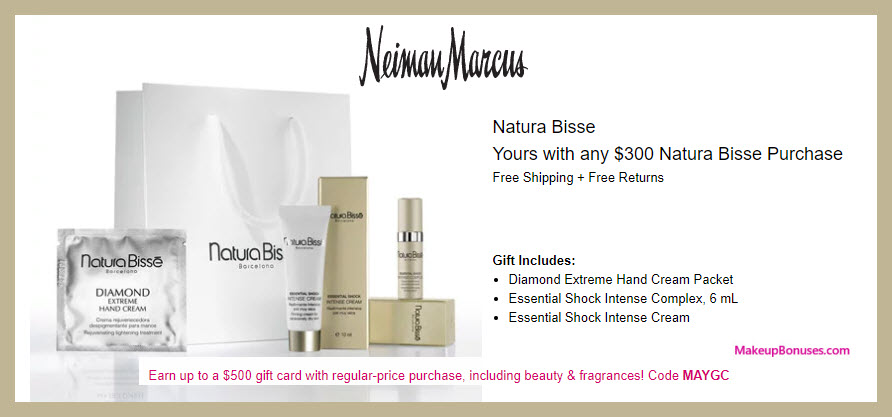 Diamond Extreme Hand Cream Packet
Essential Shock Intense Complex, 6 mL
Essential Shock Intense Cream
Neiman Marcus offers Free Shipping on all purchases. Neiman Marcus offers ShopRunner 2-day Shipping on select items for ShopRunner members. Neiman Marcus offers Free Returns on all purchases.
*** Visit TODAY'S CURRENT OFFERS page for CURRENT LIST of ALL OFFERS ***