While supplies last, receive a free makeup sample of the NEW Even Better Glow Light Reflecting Makeup Broad Spectrum SPF 15 from Clinique. All Clinique formulas are Allergy Tested through a rigous process. First, the formulate without known allergens. Then they allergy test every product 12 times on 600 people! If even one of those 7200 applications incites an allergic reaction, they start over. See below for details on how to request this free makeup sample.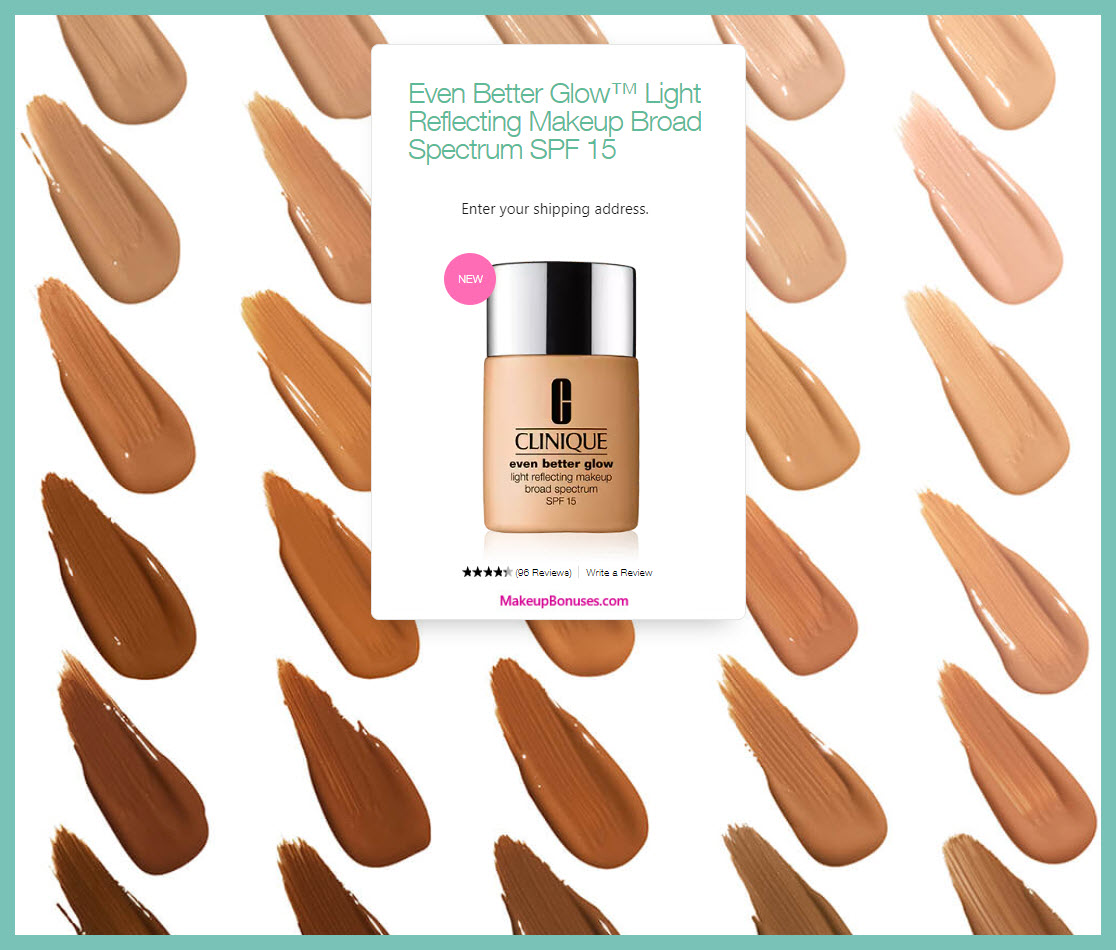 Clinique is giving away free samples of their new foundation! Even Better Glow™ Light Reflecting Makeup Broad Spectrum SPF 15 provides even skin tone. The moisturizing foundation instantly creates a natural radiance with subtle luminizing pigments. Wear it every day and over time bare skin glows on its own, thanks to vitamin C. Broad spectrum SPF 15 helps prevent future dark spots. Long-wearing, oil-free.
No purchase required plus shipping is free!
Complete the online sample request form with your details:

Name
Address
Cell phone number (4 digit verification code will be sent + must be confirmed in order to get the sample)

Limit one per person – on some occasions, one order per household
Allow a few weeks for sample to get through the postal network
USA addresses only
Act fast as offer is only available while supplies last
Browse more promotional offers from:
UPDATE: I received this free sample about 5 weeks after ordering it. It was a 3 shade sampler on a postcard-sized mailer. The shades included WN04 Bone, CN52 Neutral, and WN114 Golden.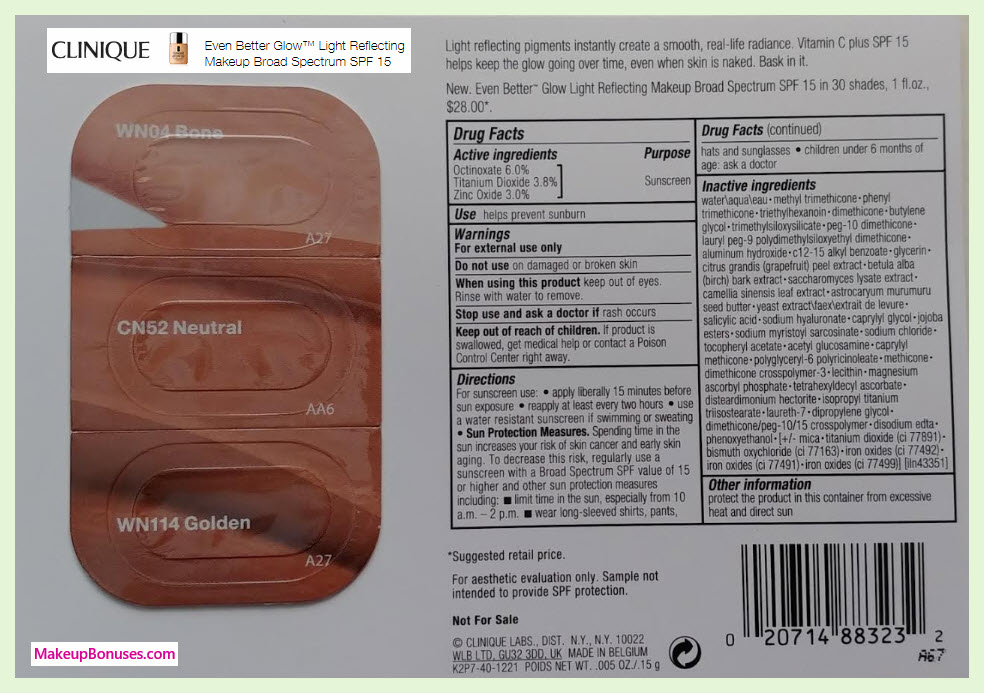 ***Explore more FREE BEAUTY on MakeupBonuses.com ***
***Visit TODAY'S CURRENT OFFERS page for a CURRENT LIST OF ALL BEAUTY OFFERS ***