Happy EARTH DAY to Makeup and Skincare lovers!
In the spirit of both taking care of the planet and getting great deals on skincare and cosmetic products, check out this helpful RECYCLING & REUSING guide. In it, you will find information on how to make #EarthDayEveryDay and learn ways to get incentives for your efforts.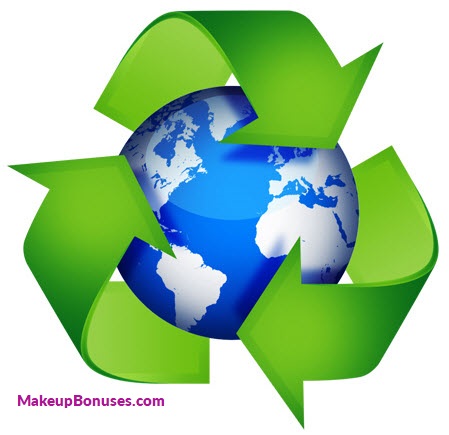 Whether you want to earn free products, help those in need, or protect the environment, there are many reasons to recycle cosmetics and skincare items!
Click here to visit the RECYCLING resource page and find out how to can return old containersfor free products, send old mascara wands to help wildlife, or donate gently used products to women-in-need.
Warm Regards,
Alyce
#EarthDay #EarthDay2018 #EarthDayEveryDay #Recycle