Hello and I hope you're enjoying the extended weekend!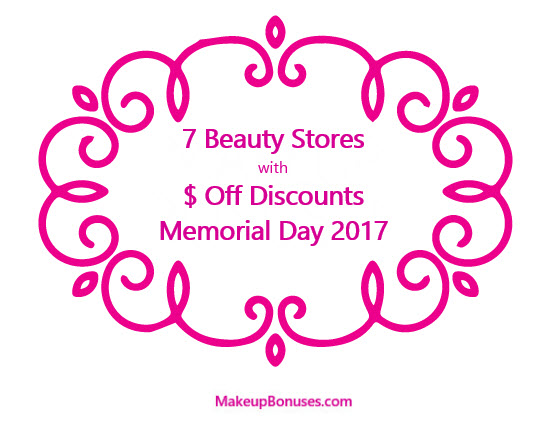 UPDATE: There are 7 9 beauty stores with great $ Amount Off Discount Offers this weekend on cosmetics, haircare, skincare, & suncare. I hope you get some great deals on these premium brands. Also visit the similar page that features % (percentage) Off Discount Offers.
3LAB:
Algenist:
bareMinerals:
June Jacobs:
Mio Skincare:
Ren Skincare:
SMASHBOX:
T3:
Temptu:
**
Also be sure to check out our other post featuring Beauty Stores that have % (percentage) Off Discounts available this holiday weekend. Have a great weekend!