Are you interested in finding a quick place to have your ears pierced for free (with purchase of earrings)? Click to jump ahead to learn about free ear piercing options from claire's, ICING, Macy's, and the Piercing Pagoda: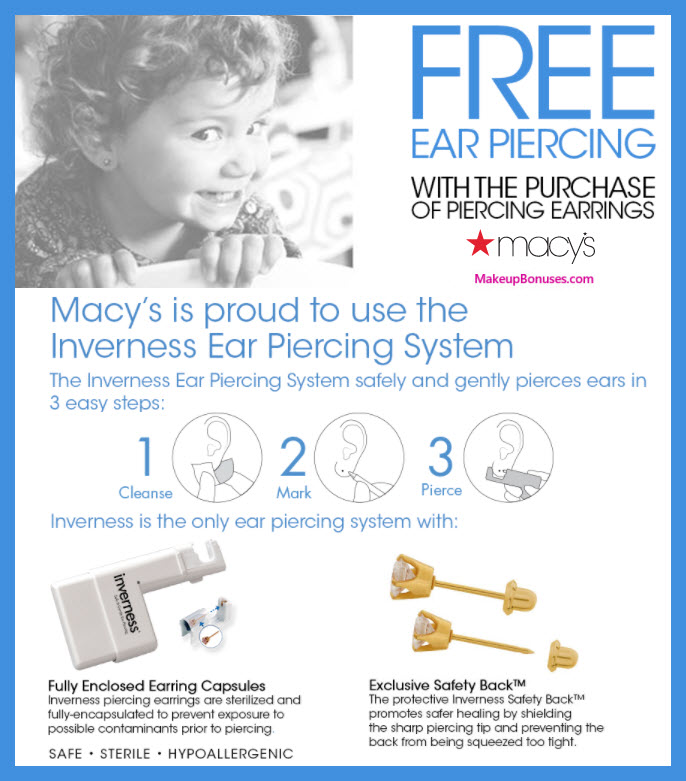 ***
NOTE that the above is provided for information purposes only, and does not serve as an endorsement of services.
Although these stores have provided millions of ear piercings, all of the providers listed above use a piercing gun (which is not medically sterilized in between uses) instead of a needle. The Association of Professional Piercers (APP) only recommends piercing with sterile equipment or with jewelry that is considered medically safe for long-term internal wear. Learn more about safe piercing practices and how to find an APP-approved piercer at SafePiercing.org.
***
You may also be interested in: