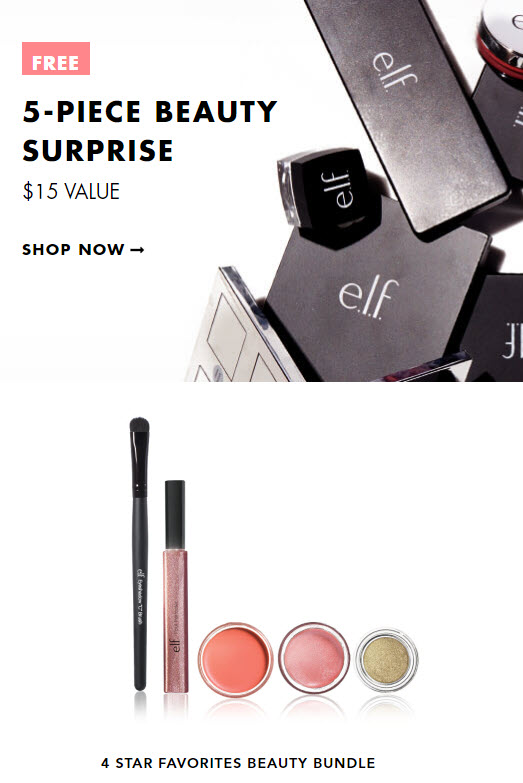 Enter coupon code MYSTERY at checkout to get a FREE 5-piece gift valued at $15
This isn't guaranteed, but the mystery gift that was added to my cart contained the 4-star favorites beauty bundle:

Long-Lasting Lustrous Eyeshadow-Toast
Pout Perfecter
Beautifully Bare Blush- Rose Royalty
Lip Balm Tint- Pink Princess
Eyeshadow C Brush
Did you order with the code MYSTERY and receive a different gift (or something that won't be revealed until you receive your order)? Let us know in the comments!
ELF Cosmetics offers Free Shipping on purchases of $25 or more.
*** Visit these pages for TODAY'S lists of ALL OFFERS currently available ***
CURRENT OFFERS (Sorted by BRAND NAME)
CURRENT OFFERS (Sorted by STORE NAME)
Thank you for your support of MakeupBonuses.com!