Currently (while supplies last) at Mio Skincare:
With your $75 Mio Skincare purchase, receive a free 4-piece gift: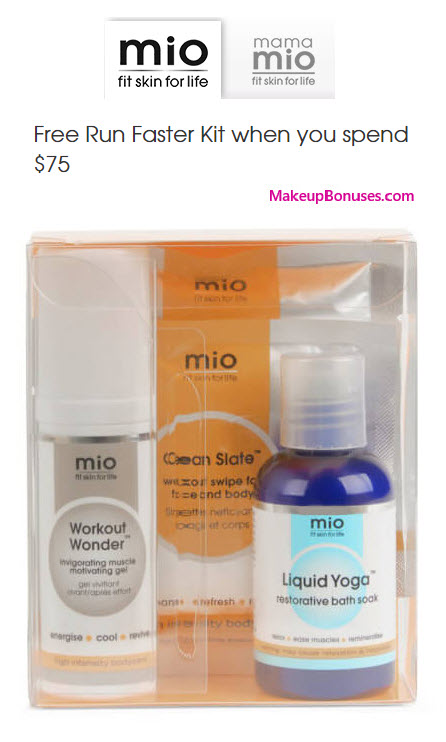 Workout Wonder Muscle Gel (1 fl. oz)
Liquid Yoga Bath Soak (1.8 fl. oz)
2 x Clean Slate Workout Swipes for Face and Body
Mio Skincare offers Free Shipping on all purchases. Free shipping available worldwide!
*** Visit TODAY'S CURRENT OFFERS page for CURRENT LIST of ALL OFFERS ***