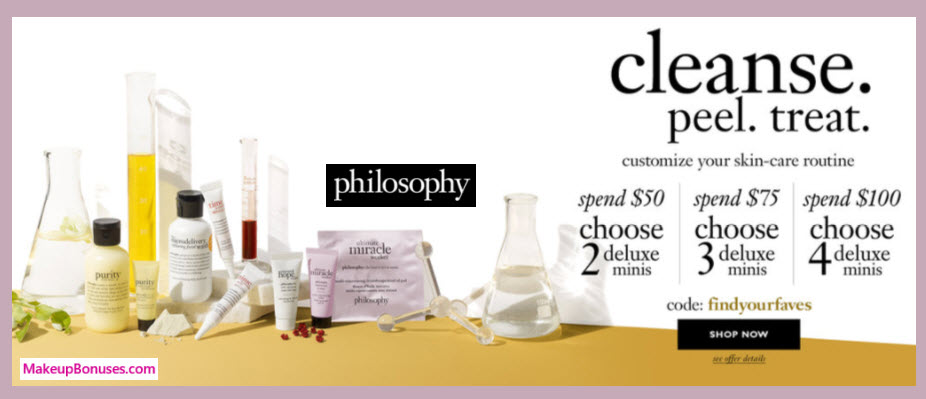 Choose your favorites from:

microdelivery wash daily exfoliating wash 2 oz.
purity made simple cleanser one-step facial cleanser 2 oz.
renewed hope in a jar refreshing & refining moisturizer 7 ml.
time in a bottle 100% in control daily age-defying serum 3 ml.
ultimate miracle worker deluxe sample multi-rejuvenating cream broad spectrum spf 30 7 ml.
ultimate miracle worker pad multi-rejuvenating retinol+superfood oil and pads 1 pc.
philosophy offers Free Shipping on purchases of $50 or more.
*** Visit TODAY'S CURRENT OFFERS page for CURRENT LIST of ALL OFFERS ***