22 BRANDS FEATURED IN THIS POST: AMOREPACIFIC, Bobbi Brown, Chantecaille, Clarins, Clé de Peau Beauté, Clinique, Dior Beauty, Eve Lom, Giorgio Armani, Guerlain, Kate Somerville, LANCER, Lancôme, Laura Mercier, Marc Jacobs Beauty, Natura Bissé, Omorovicza, Orlane, RéVive, SK-II, Sulwhasoo, Yves Saint Laurent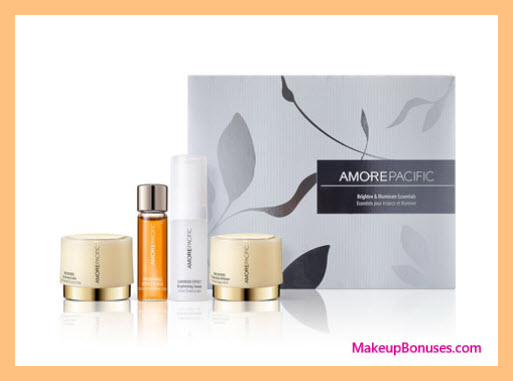 Vintage Single Extract Essence, 0.16 oz./ 5.0 mL
Luminous Effect Brightening Serum, 0.16 oz./ 5.0 mL
Time Response Vintage Wash Off Masque, 0.1 oz./30 mL
Time Response Skin Renewal Creme, 0.1 oz./3.0 mL
Instant Long-Wear Makeup Remover, 30 mL
Crystal Lip Gloss
Pot Rouge
Everything Mascara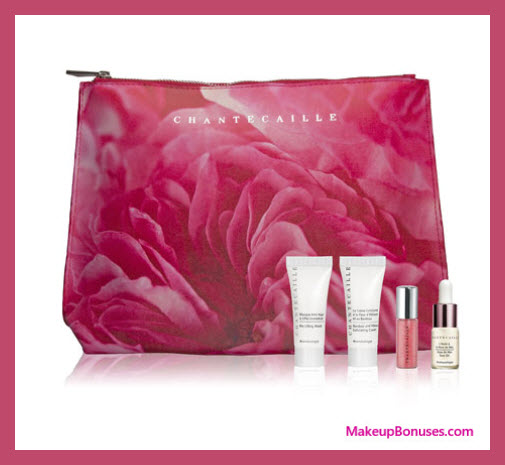 Bio Lifting Mask, 8 mL
Bamboo and Hibiscus Exfoliating Cream, 8 mL
Brilliant Gloss – Pretty, 1.5 mL
Rose de Mai Face Oil, 4 mL
New Rose Zipper Clutch

Chantecaille is a Cruelty Free brand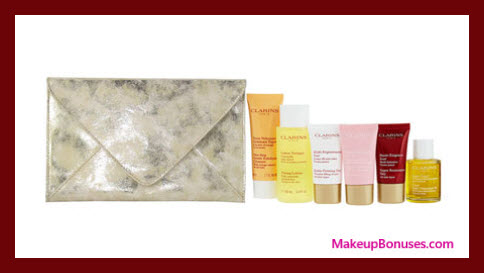 Trial Size Multi-Active Day Cream SPF 20, 15 mL
Trial Size Extra-Firming Day Cream, 15 mL
Trial Size Super Restorative Day Cream, 15 mL
Discovery Size Toning Lotion, 100 mL
Discovery Size Exfoliating Cleanser, 50 mL
Discovery Size Body Tonic Oil, 30 mL
Discovery Size Moisture Rich Body Lotion, 100 mL
Gold Bag
bag
Enriched Lip Luminizer & Cream Blush Blister
Correcting Cream Veil, 7 mL
UV Protective Cream SPF 50+, 15 mL
Concentrated Brightening Serum, 10 mL
Concentrated Brightening Eye Serum, 2 mL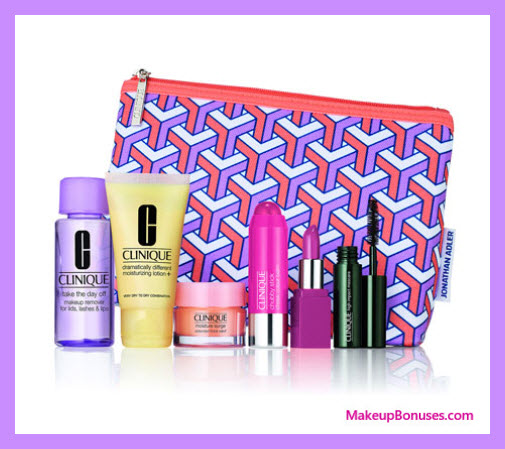 Repairwear Laser Focus Eye
Rinse Off foaming Cleanser
Smart Night Cream
Pop Lip Liquid
Quickliner Intense Black
Chubby Mascara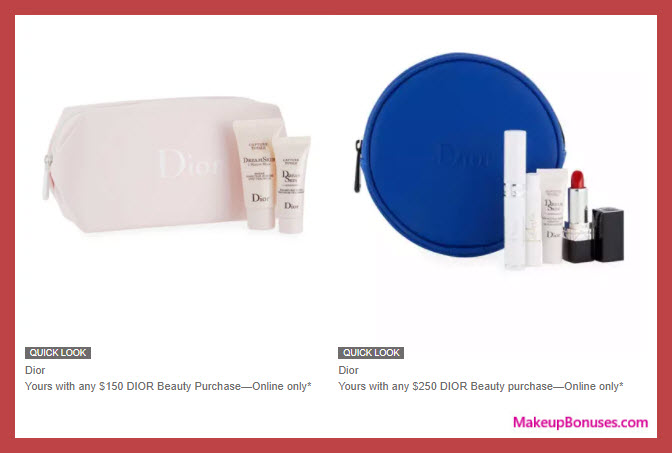 with $150:

bag
Capture Totale Dreamskin Advanced, 7 mL
Capture Totale Dreamskin Mask, 15 mL

with $250 add:

Lash Max Miniature, 1.5 ml
J'adore – Eau de Parfum, 1 ml
Capture Totale – Dreamskin Advanced Miniature, 3ml
Rouge Dior Matte Miniature – Shade 999
Souvenir Pouch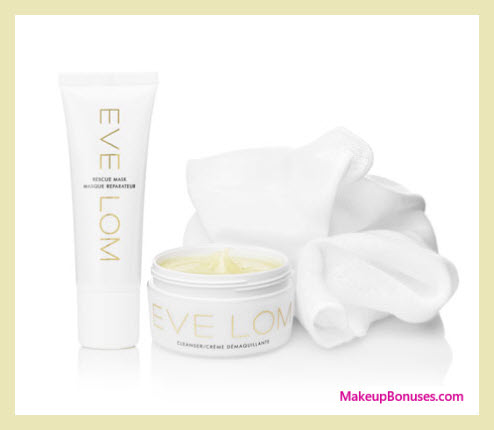 Cleanser 20 mL
½ Muslin Cloth
Rescue Mask 15 mL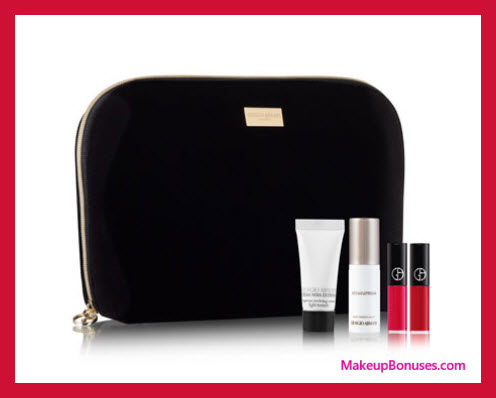 Cosmetic Bag
Lip Maestro #400 Sample
Lip Maestro #504 Sample
Prima Serum Sample
Skin Retouch 03 Sample
Crema Nera Extrema Light Texture, 5 mL
Abeille Royale Honey Nectar Toner – 0.5 oz.
Abeille Royale Day Cream – 0.10 oz.
Abeille Royale Repairing Honey Gel Mask – 0.33 oz.
Abeille Royale Replenishing Eye Cream – 0.16 oz.
Sustainable Cotton Pouch
with $400 add:

Orchidée Impériale Eye Cream (5ml).
The Orchidée Impériale Serum (3ml).
Mini deluxe of our newest fragrance inspired by Angelina Jolie, Mon Guerlain.
Maxilash sample.
Mini KissKiss Sexy Coral Lipstick.
The new Orchidée Impériale Cream (7ml).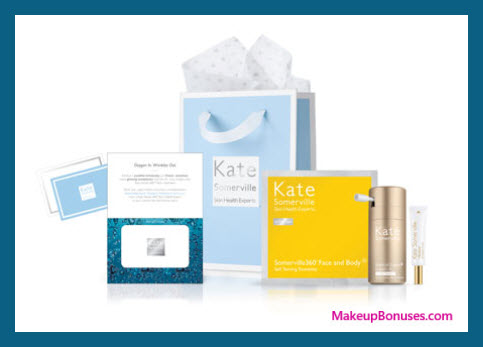 Retinol Eye, 3 mL
DQ+Retinol, 0.5 oz.
Tan Towelette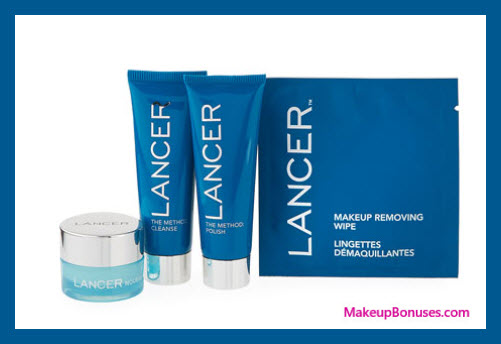 Polish, 0.5 oz.
Cleanse, 0.5 oz.
Nourish, 0.5 oz.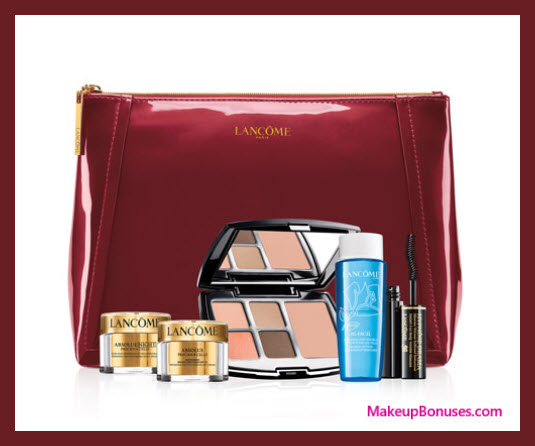 Absolue Precious Cells Eye Repairing and Rejuvenating Eye Cream
Absolue Night Precious Cells Repairing and Recovering Night Cream
Hypnose Drama Instant Full Body Volume Mascara
Bi-Facil Double-Action Eye Makeup Remover
Color Design Eye Shadow & Blush Subtil Palette
Cosmetics Bag
Tinted Moisturizer
Foundation Primer
Crème Smooth Lip Colour
Full Blown Lash Volume Building Supreme Mascara
Laura Mercier signature bag
with $175 add:
Petite Velvet Noir Mascara, 5 mL
Mini Highliner in Blacquer, 0.4 mL
Petite Le Marc Lip Crème in Slow Burn, 1 mL
Black Patent Clutch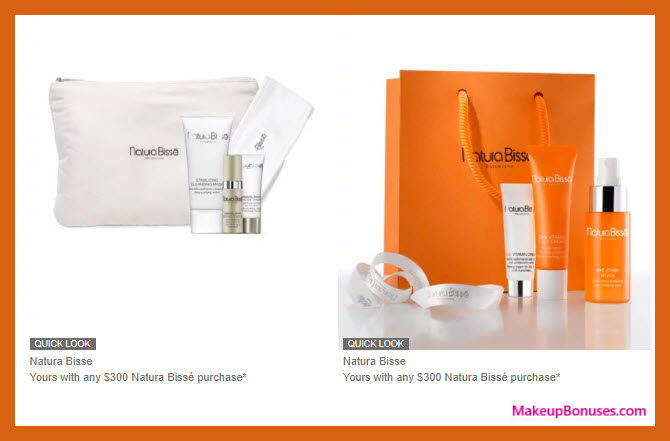 set 1:

Stabilizing Cleansing Mask, 1.7 oz.
Essential Shock Intense Complex, 6 mL
Essential Shock Intense Cream, 10 mL
Headband
Natura Bissé Pouch

set 2:

C+C Vitamin Cream, 0.03 oz.
C+C Vitamin Body Cream, 1.0 oz.
C+C Vitamin Splash, 1.7 oz.
set 1:

Cleansing Foam, 30 mL
Thermal Cleansing Balm, 15 mL
Intensive Hydra-Lifting Cream, 5 mL
Navy Rectangular Bag

set 2:

Cleansing Foam, 30 mL
Refining Facial Polisher, 30 mL
Gold Shimmer Oil, 30 mL
Metallic Black polyurethane Gift With Purchase bag
Currently (while supplies last) at Bergdorf Goodman:

Full size All Over Highlighter Stick, 0.11 oz
Full size Eyelid Balm Sun Glow, #3 Gilt
Bronze, metallic Orlane Wristlet
With your $300 Orlane purchase, receive a free 13-piece gift:
set 1:

Deluxe B21 Extraordinaire, 7.5 mL.
Ultra Deluxe Anti-Fatigue Masque, 30 mL.
Deluxe Vivifying Cleanser, 50 mL.
Deluxe Vivifying Lotion, 50 mL.
bag

set 2:

A signature Full Size Orlane Bronzer-Soleil Cuivre
An Ultra deluxe size of the Firming Body and Bust, 100mL
A packet sample of our New B21 Extraordinaire, 1mL

set 3:

Full Size Mascara, 7 mL.
Full Size Eye Makeup Remover, 100 mL.
B21 Extraordinaire sample, 1 mL.
Cleanser Gentile, 0.2 oz./ 7.0 mL
Tonique Prepartif, 0.2 oz./ 5.0 mL
Intensite Les Yeux, 0.1 oz./ 3.0 mL
Intensite Line Erasing Serum, 0.2 oz./ 5.0 mL
bag
with $550 add:

Fermitif™ Hand Renewal Cream SPF 15, 100 mL/ 3.4 fl. oz.
With your $300 SK-II purchase, receive a free 7-piece gift:
With your $250 SK-II purchase, receive a free 3-piece gift:
Ultimate Glow Set
Deluxe Facial Treatment Essence, 30 mL
1 Brightening Derm Mask
SK-II Red Pouch
with $300 add:

SK-II Mesh Bag
Facial Treatment Mask
RNA Power Cream Sample
Eye Sign Mask
bag
First Care Activating Serum EX, 0.3 oz./ 8.0 mL
Concentrated Ginseng Renewing Cream EX, 0.2 oz./ 5.0 mL
Capsulized Ginseng Fortifying Serum, 0.2 oz./ 5.0 mL
Concentrated Ginseng Renewing Eye Cream, 0.1 oz./ 3.0 mL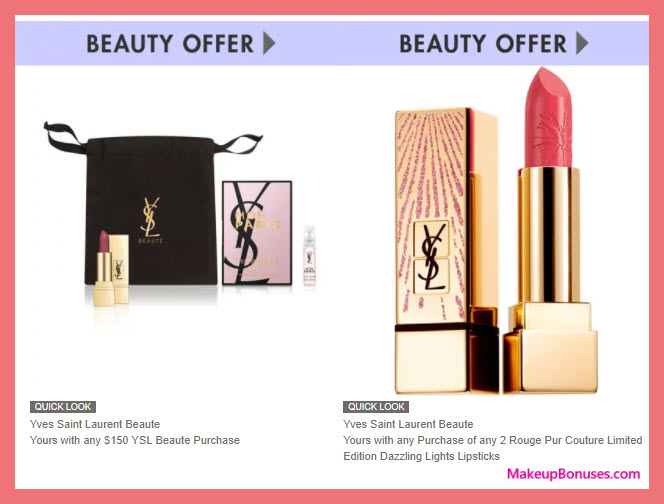 Drawstring Pouch
Mini Rouge Pur Couture shade #9
Mon Paris Eau de Parfum Sample
Bergdorf Goodman offers Free Shipping on all purchases. Bergdorf Goodman offers ShopRunner 2-day Shipping on select items for ShopRunner members. Bergdorf Goodman offers Free Returns within 15 days (of delivery).
*** Visit TODAY'S CURRENT OFFERS page for CURRENT LIST of ALL OFFERS ***