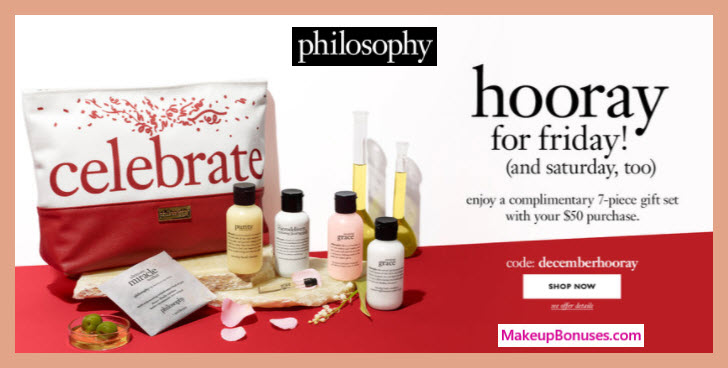 cosmetics bag
purity made simple one-step facial cleanser 2 oz.
the microdelivery daily exfoliating facial wash 2 oz.
ultimate miracle worker multi rejuvenating retinol + superfoods oil and pads – 1 pad
amazing grace shampoo shower gel and bubble bath 2 oz.
amazing grace perfumed firming body emulsion 2 oz.
and amazing grace ballet rose spray fragrance 0.05 oz.
philosophy offers Free Shipping on purchases of $50 or more. 1% of all philosophy USA net product sales supports community-based mental health efforts
*** Visit TODAY'S CURRENT OFFERS page for CURRENT LIST of ALL OFFERS ***