Combine these great offers during the Be Beautiful event at Bergdorf Goodman!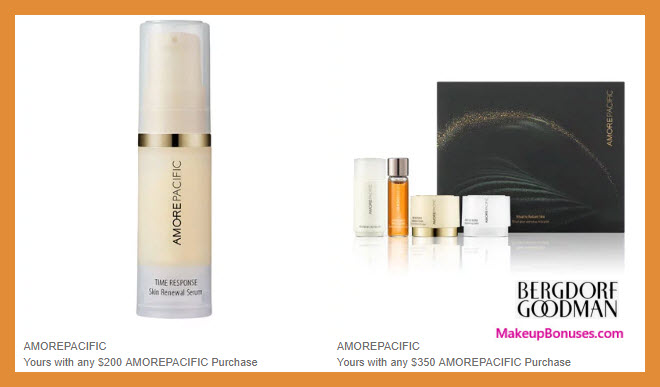 with $200:

Advanced TIME RESPONSE Complex 5ml

with $350 add:

Treatment Enzyme Peel, 0.2 oz. / 7 g
Vintage Single Extract Essence, 0.16 oz. / 5 mL
Time Response Eye Reserve Creme, 0.1 oz. / 3 mL
Moisture Bound Rejuvenating Creme, 0.27 oz. / 8 mL
with $350:

bag
Abeille Royale Honey Nectar Lotion
Abeille Royale Repairing Honey Gel Mask
Abeille Royale Day Crème
Abeille Royale Youth Watery Oil
Abeille Royale Replenishing Eye Cream

with $475 add:
with $550 add:
with $350:

Gentle Cleansing Oil EX, 0.5 oz./ 15 mL
Gentle Cleansing Foam EX, 0.5 oz./ 15 mL

with $550 add:

brown and ivory medium-sized tote bag
small makeup pouch
Bergdorf Goodman offers Free Shipping on all purchases. Bergdorf Goodman offers ShopRunner 2-day Shipping on select items for ShopRunner members. Bergdorf Goodman offers Free Returns within 15 days (of delivery).
*** Visit TODAY'S CURRENT OFFERS page for CURRENT LIST of ALL OFFERS ***