Attention Amazon Prime Members! Act now to score the years best offers on thousands of products including luxury beauty and skincare!!
Free Luxury Beauty Sun Care Sample Box or Luxury Beauty Skin Care Sample Box (one will be selected at random for you)
Now through 7/17/2018 (or while supplies last) at Amazon.com:
With your Fre Set purchase & code FREPRIME, receive a free 3-piece gift: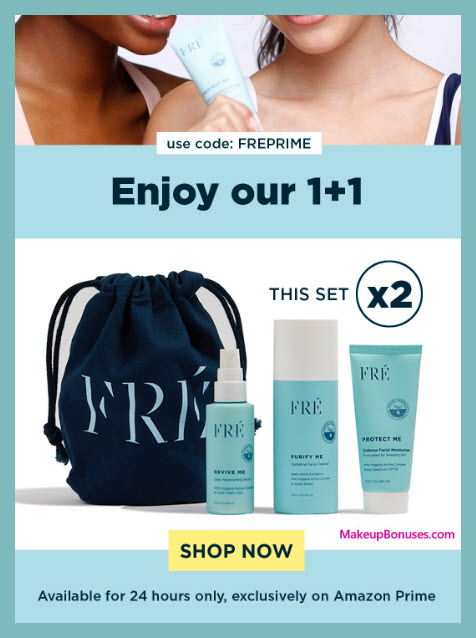 Free Fre set with purchase of set
NOTE that these offers are for Amazon Prime members only. Non-members can sign up with a monthly or an annual plan:
Amazon.com offers Free Shipping for Prime Items for Prime ($129/year) members. Amazon.com offers Free Returns on specially marked products.
*** Visit TODAY'S CURRENT OFFERS page for CURRENT LIST of ALL OFFERS ***