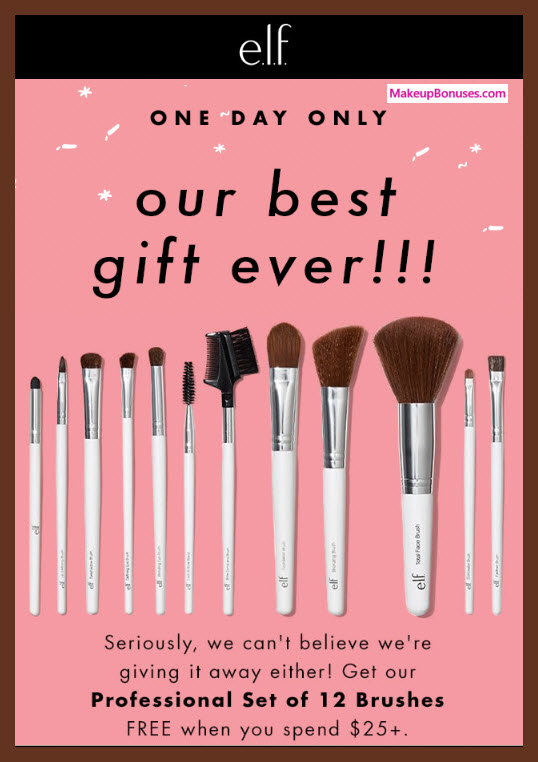 Professional Set of 12 Brushes!
Keep all your brushes handy with the Professional Complete Set of 12 Brushes. Each brush has been ergonomically designed to fit perfectly into your hand and facilitate a flawless finish with every application. Create stunning looks that last all day! Set includes:

Smudge Eye Sponge
Lip Defining Brush
Eyeshadow Brush
Blending Eye Brush
Defining Eye Brush
Eyelash & Brow Wand
Brow Comb & Brush
Foundation Brush
Bronzer Brush
Total Face Brush
Concealer Brush
Eyeliner Brush

ELF Cosmetics is a Cruelty Free beauty brand
ELF Cosmetics offers Free Shipping on purchases of $25 or more.
*** Visit TODAY'S CURRENT OFFERS page for CURRENT LIST of ALL OFFERS ***