Besame Cosmetics #BoldOffer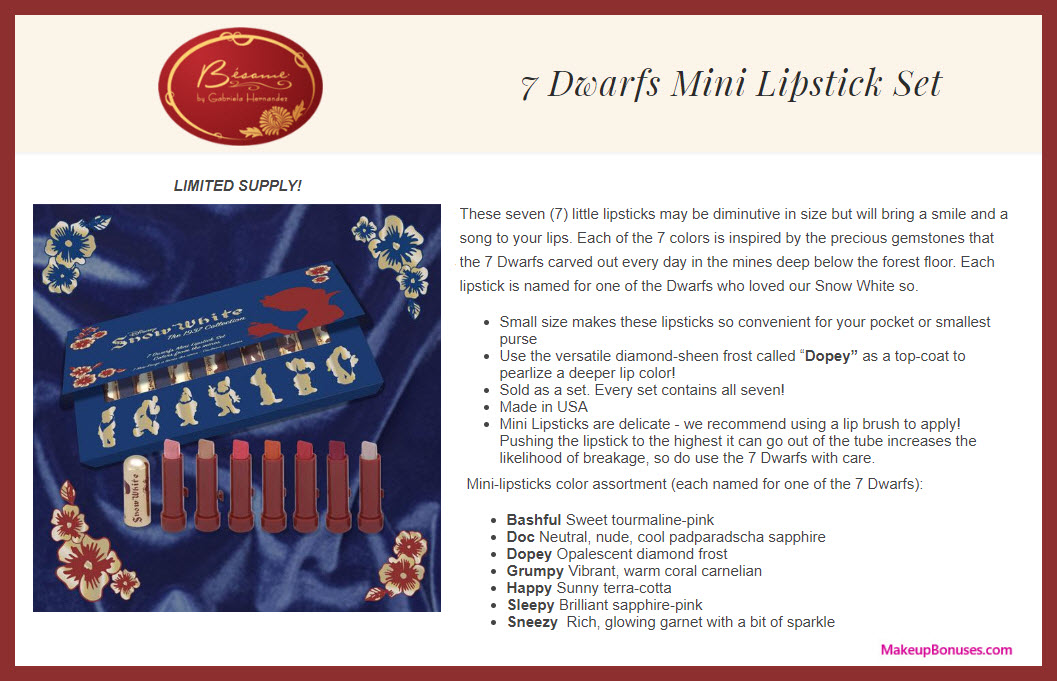 Besame Cosmetics: 77% off of 7 Dwarfs Mini Lipstick Set purchases at Besame Cosmetics with code MINI7
Set contains the following colors:

Bashful Sweet tourmaline-pink
Doc Neutral, nude, cool padparadscha sapphire
Dopey Opalescent diamond frost
Grumpy Vibrant, warm coral carnelian
Happy Sunny terra-cotta
Sleepy Brilliant sapphire-pink
Sneezy Rich, glowing garnet with a bit of sparkle

Act fast as this set is in limited supply and may sell out quickly!
Besame Cosmetics offers Free Shipping on purchases of $30 or more. Domestic shipping for this item is only $2 without the $30 minimum purchase.
*** Visit TODAY'S CURRENT OFFERS page for CURRENT LIST of ALL OFFERS ***