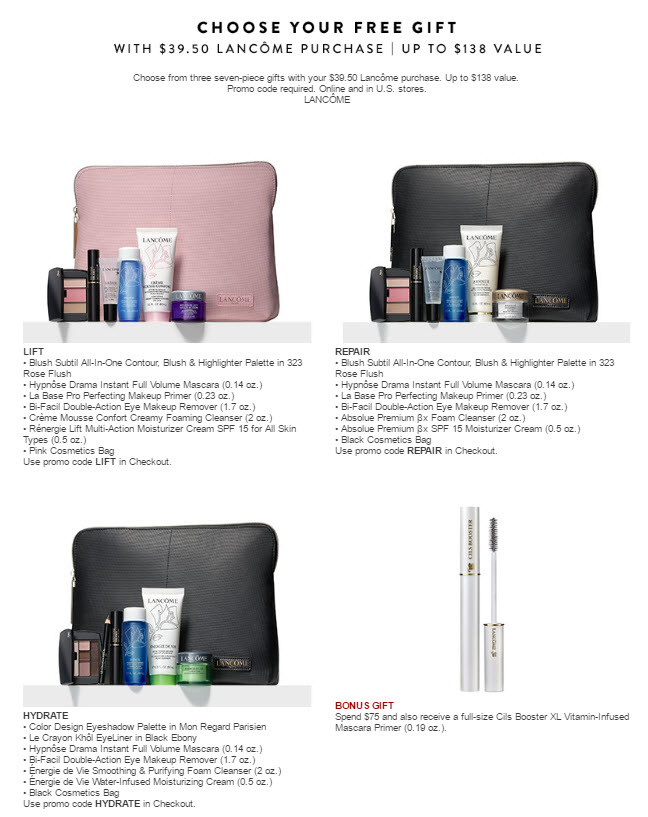 Choice of 7-piece gift (with $39.50 purchase)
plus with $75 purchase receive full-size Cils Booster XL Vitamin-Infused Mascara Primer (0.19 oz.)
Nordstrom offers Free Shipping on all purchases. Nordstrom offers Free Returns on all purchases.
*** Visit these pages for TODAY'S lists of ALL OFFERS currently available ***
CURRENT OFFERS (Sorted by BRAND NAME)
CURRENT OFFERS (Sorted by STORE NAME)
Thank you for your support of MakeupBonuses.com!