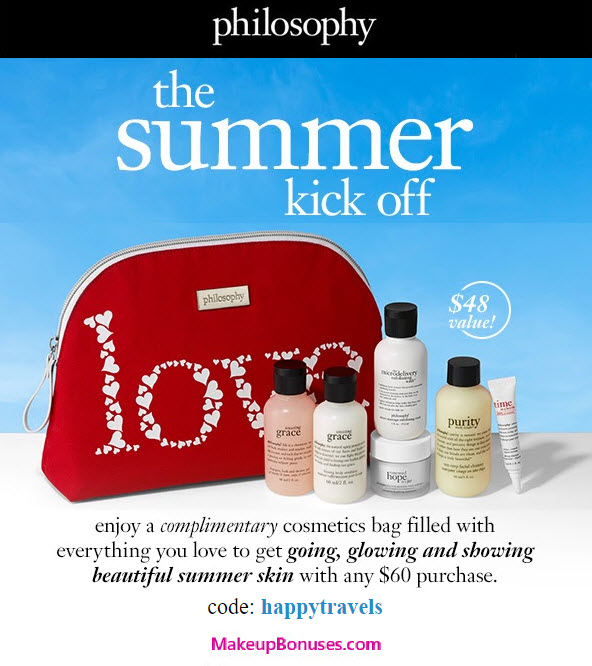 cosmetic bag
amazing grace perfumed shampoo, bath and shower gel 2 oz.
amazing grace firming body emulsion 2 oz.
purity made simple one-step facial cleanser 3 oz.
the microdelivery daily exfoliating wash 2 oz.
renewed hope in a jar refreshing and refining moisturizer 0.5 oz.
time in a bottle 100% in control daily age-defying serum 3 ml
philosophy offers Free Shipping on purchases of $50 or more.
*** Visit TODAY'S CURRENT OFFERS page for CURRENT LIST of ALL OFFERS ***
Thank you for your support of MakeupBonuses.com