BEAUTY BREAK TODAY ONLY until 3pm ET at Ulta:
With your $50 Multi-Brand purchase, receive a free 5-piece gift: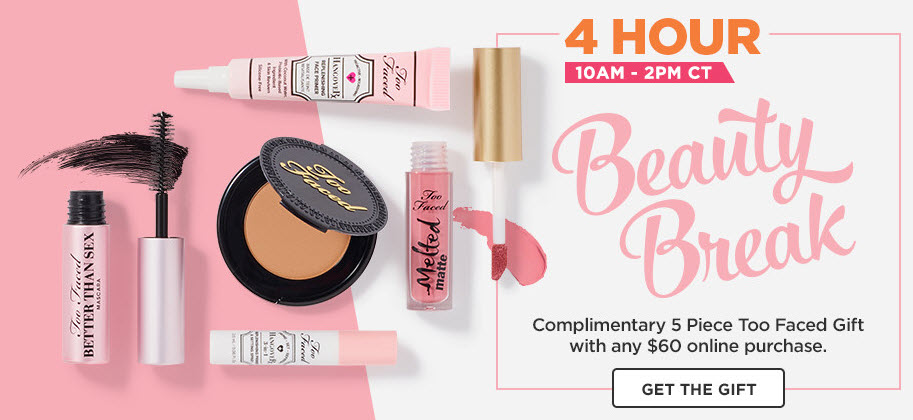 Hangover Replenishing Face Primer (0.16 oz.)
Chocolate Soleil Matte Bronzer in Medium/Deep (0.08 oz.)
Hangover 3-In-1 Replenishing Primer & Setting Spray (0.06 oz.)
Melted Matte Liquified Long Wear Lipstick in Queen B (0.08 oz.)
Better Than Sex Mascara (0.17 oz.)
Ulta offers Free Shipping on purchases of $50 or more.
*** Visit TODAY'S CURRENT OFFERS page for CURRENT LIST of ALL OFFERS ***