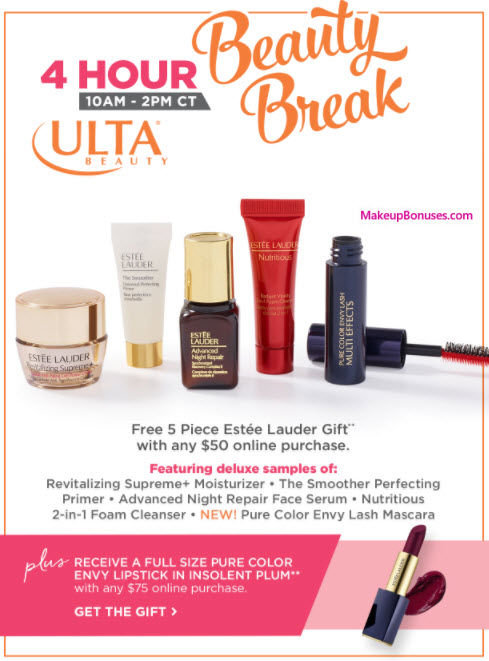 Pure Color Envy Lash Multi Effects Mascara sample in Black
The Smoother Universal Perfecting Primer (0.17 oz.)
Advanced Night Repair Synchronized Recovery Complex II (0.24 oz.)
Nutritious Radiant Vitality 2-in-1 Foam Cleanser (0.24 oz.)
Revitalizing Supreme Plus Global Anti-Aging Cell Power Crème (0.17 oz.)
with $75 add:

Pure Color Envy Lipstick in Insolent Plum full size
50% Off Offers (valid all day long today only, while supplies last):
Ulta offers Free Shipping on purchases of $50 or more.
*** Visit TODAY'S CURRENT OFFERS page for CURRENT LIST of ALL OFFERS ***