This free "Real Results Challenge" is a great opportunity to test this best-selling day cream. Simply fill out an online request form and your free Lancôme sample will be mailed to you. Limit one per customer.
While supplies last at Lancôme: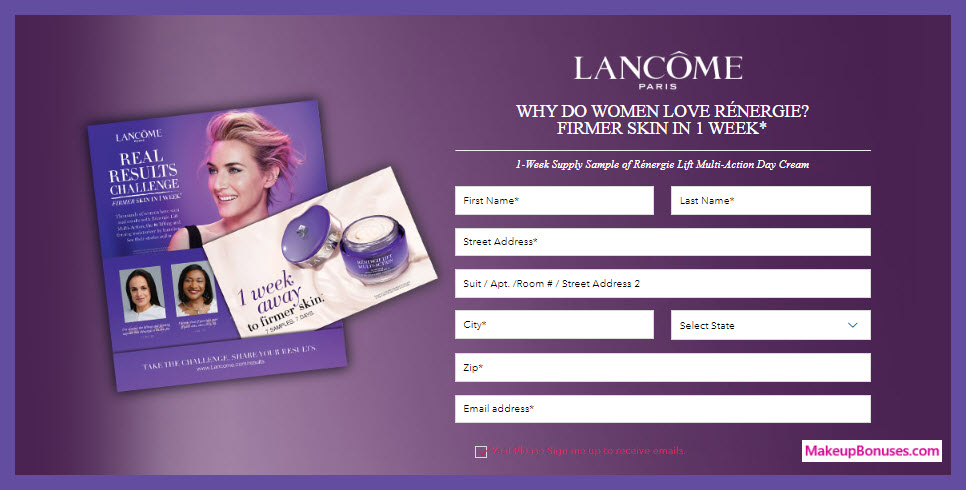 Looking for firmer skin in just one week? Lancôme's powerful Rénergie Lift Multi-Action Day Cream visibly lifts and tightens all facial zones. The bestselling formula works to minimize signs of aging including sagging, wrinkles, & fine lines. Added SPF 15 provides protection against sun damage. This cream features hyaluronic acid to provide all-day moisture and hydration. Results include visibly lifted cheekbones, tightened jawline, and improved definition of facial contours.
Suitable for all skin types
No purchase required plus shipping is free
Fill out online request form to request a free 1-week supply
Browse promo offers from:
*** Explore more FREE BEAUTY on MakeupBonuses.com ***
*** Visit TODAY'S CURRENT OFFERS page for CURRENT LIST of ALL OFFERS ***