It's time to say farewell to 2018 and also the LAST DAY to get credit for your annual beauty spending (good towards upgraded status) at most retailers with loyalty status tiers. Make sure you check your accounts (Ulta, Sephora, etc) to see if a small purchase today could bump you up to the next loyalty level! These "status runs" could yield some very nice benefits in 2019 (free shipping and luxe makeovers at Sephora, special sales at ULTA, and more)!
Plus, there are some great new DEALS available to end the year from the stores and brands below.
Happy New Year friends! Wishing you a festive, sparkly celebration tonight and all the best in a prosperous 2019!!!
Thank you so much for visiting MakeupBonuses.com and sharing this journey!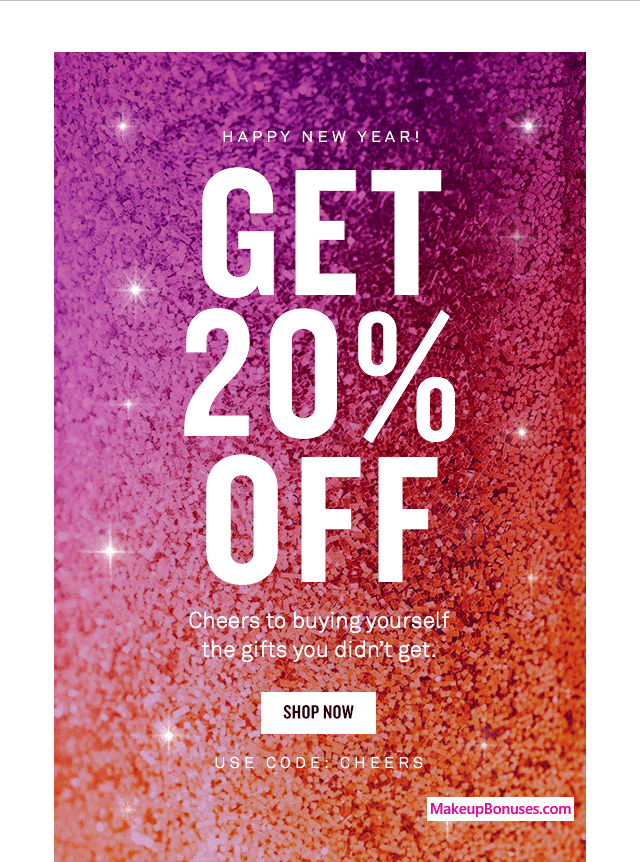 AVEDA: All purchases are – exp 12/31 – LAST DAY +FS

Aveda is a Cruelty Free beauty brand
Dr Dennis Gross: $75 purchases receive a 5-pc gift – exp 1/6

Promotion includes (2) C + Collagen Brighten & Firm Eye Cream packettes and (3) Vitamin C Serum packettes
Dr Dennis Gross is a Cruelty Free beauty brand

Dr Dennis Gross offers Free Shipping on purchases of $50 or more. Dr Dennis Gross offers Free Shipping for VIPeel Premium Member (400+ points) members.
NOTE: This is the final day to get credit for purchases that count towards your 2018 status. You may want to check your account and see if you're close to getting upgraded status for 2019 (Platinum or Diamond) with a small purchase today!.
PS If you aren't sure which loyalty programs will make sense for your lifestyle, check out all this post detailing 130+ stores with loyalty programs & FREE birthday gifts!
*** Visit TODAY'S CURRENT OFFERS page for CURRENT LIST of ALL OFFERS ***